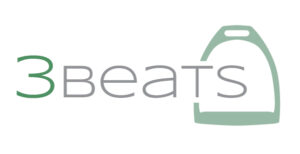 Susy Shearer, owner of Highline Tack and Fineline Tack, and website developer/graphic designer Susan DiFelice, creator of Allpony – Horsemanship for Kids, both life-long equestrians, have just launched a joint venture called 3Beats. 3Beats.com connects buyers and sellers of premium new and used English tack, riding apparel, and stable equipment, as well as offers a place to buy and sell horses. Sellers and buyers can view and post listings, make purchases, and manage their listings from any device. Susan DiFelice, Co-Founder says "we wanted to build a website that is a lower-cost alternative to eBay and exclusively for equestrians".
Forums on the 3Beats site connects the community and allows visitors to view and post wanted items and horses.
Susy Shearer, Co-Founder, was inspired to create 3Beats in response to her clients asking her to sell their premium tack and apparel. "I wanted to better serve customers with a platform that goes beyond saddles, and my partner, Susan DiFelice had the web/graphic design expertise to make this vision a reality."
3Beats Marketplace Features Include:
Sellers have the option to sell directly to buyers, or consign items for a hands off selling experience
Sellers create a free store within the 3Beats site where they can list their items, manage their orders, and see sales reports.
Our full service consignment option offers customers a simplified selling experience. The 3Beats team handles the entire selling process from providing a shipping label for the consigned item to final payment to the client once their item sells.
We have the lowest fees around – Seller pays 4.5% when the item sells, plus a small banking fee.
Simplified shipping with an in-depth shipping guide, reduced UPS shipping rates, and tracking details for customers.
Sellers can offer shipping insurance with our 3Beats Shipment Protection to buyers in case anything happens to an item during shipping.
3Beats offers a safe environment for sellers where they can choose to offer trials and add their own store policies for trial periods.
3Beat Horse Listings Features Include:
List a hunter, equitation, jumper, eventing, or dressage horse in minutes.
Private messaging system connects buyers and sellers.
Easily manage horse listings from any device.
Search horses by map and advanced search options
Horse sellers only pay upfront for a listing, never a fee when the horse sells.
Trainers with multiple horse listings can purchase a Sale Barn web page within the 3Beats site to list and share all of their horse listings.
An early adopter and trainer, Laura Gaither, shared her thoughts on the horse listings. "Trainers looking to advertise should check out 3beats.com So far I have more trials come from this site than any other".
Upcoming features include equestrian property listings with realtor profile pages.
For more information, visit https://3beats.com.