Go Horseback Riding
Look for riding stables near you, get tips on riding safety, and learn what to keep in mind when visiting a stable
Find Riding Stables Near You
It is important to find a riding school that is the right fit for you or your child, whether you want to take a casual weekly lesson, attend a Summer camp, or show on the AA circuit. Be sure to check out the rankings in a Google search and ask any friends that are familiar with horse what they recommend. You can use the map below as a starting point to find horse stables near you.
United States Equestrian Federation (– USEF) serves as the National Governing Body for Equestrian Sport and is dedicated to uniting the equestrian community, honoring achievement, and serving as guardians of equestrian sport. According to the — USEF website, since its inception in 1917, US Equestrian has been dedicated to pursuing excellence and promoting growth, all while providing and maintaining a safe and level playing field for both its equine and human athletes. The — USEF Safe Sports initiative has been developed to recognizing, reducing, & responding to misconduct and abuse in horse sports. As of Jan 1, 2019 every — USEF adult member (18 years of age or older) with a Competing Membership must complete — USEF's Safe Sport Training. A criminal background screenings and Safe Sport Training are required in order to help:
Ensure a safe, secure, and fun environment for participants to compete and continue to develop and enhance their skills.
Provide parents and legal guardians with a sense of security for their children.
Prevent individuals with ill intentions from becoming involved with its programming.
Search for riding instructors within the — USEF Safe Sports Directory. The results show instructors that have successfully completed a criminal background screening and/or the Safe Sport training for equestrian sports.
Horseback Riding Safety
Practicing safe riding principles and good barn manners can lead to many years of happy, healthy riding enjoyment. Always ride under the supervision of an adult and wear the following: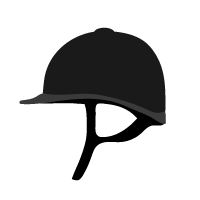 ASTM International & Safety Equipment Institute (ASTM/SEI) Approved Riding Helmet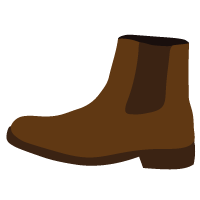 Sturdy Shoes Or Boots, Above the Ankle In Height, With a Hard Sole and 1" Heel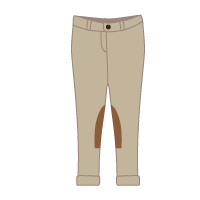 Long Pants, Jodphurs, Or Breeches
Barn Etiquette
When You Go To The Stable
Most horseback riding barns have rules posted in order to keep everyone happy and safe. Riding can be dangerous and most stables will ask visitors to be mindful of the following:
You may be asked to sign a release form.
Always clean up after yourself and your horse.
Return all tack and stable supplies to the correct location.
No yelling or running while at the barn.
Always keep gates and stall doors closed and latched.
Don't use tack or belongings that belong to other people unless you have their permission.
Respect the barn hours of operation.
Remember to have fun and be safe!