Play Horse Games
Horsemanship Fun & Learning
Test your horse knowledge with our free horsemanship games. Take our fun horse quizzes and compare your results in the leader boards.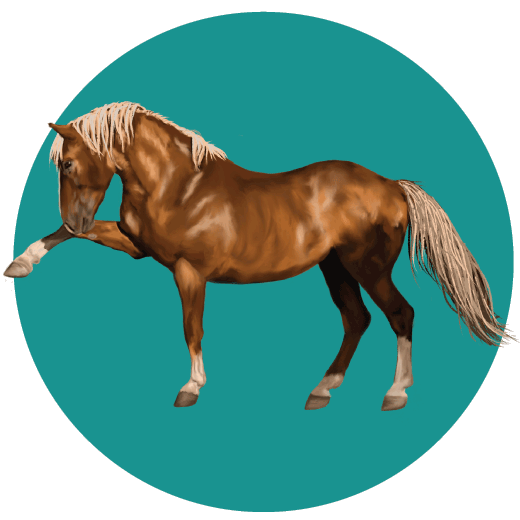 Can You Identify Bad Habits & Stable Vices In Horses?
Do you know the difference between bad habits and stable vices? Play the Bad Habits and Stable Vices games to test yourself, and learn more about the terms used to identify these behaviors.
Parts of the Saddle
Most Popular Horsemanship Game!
Drag and drop the names of the saddle parts into the correct location and check your results. Play as many times as you want for free!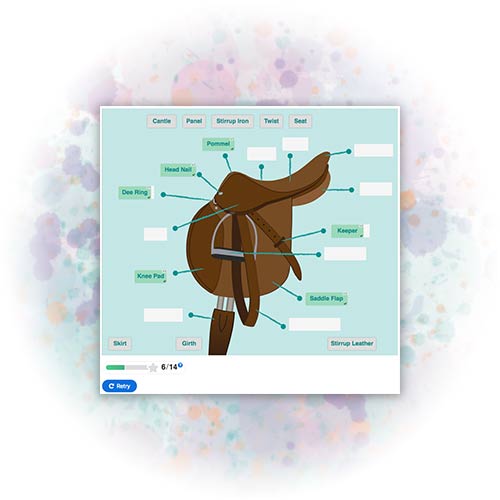 Play the Choose Your Pony Game
On a desktop computer (not a phone or tablet), click on the pony pictures below to choose the coat color, manes, tails, face and leg markings. Click the tack room button to choose saddles, bridles and leg wraps.
Please use a desktop computer with the Firefox browser to play this game. You may need to update your Flash Player. Choose Your Pony is a Flash game, and most browsers are phasing out Flash players. Until we can build it in another platform, this game is out of commission if you aren't in Firefox.